| | |
| --- | --- |
| Name | Ulf |
| QTH | Detmold (JO41JW) |
| DOK | N02 |
| WAZ | 14 |
| ITU | 28 |
| WWFF | DLFF-0126 (Nature Park Teutoburger Wald/Eggegebirge) |
| Email | dk5tx (æ) darc · de |

Home Station
TRX: TS-590SG
Antenna: Optibeam OB11-3 (10/15/20m), Optibeam OB1-40 (40m), Kelemen Dipole (80/160m)
Portable Station
TRX: Elecraft KX2
Antenna: Inverted-V dipoles on a fishing rod or ridiculous random wire constructions
Online log
Please check the Log search tab on my HamQTH profile. This online log does not contain QSO made as portable station (DK5TX/P, TK/DK5TX etc).
QSL Policy
All QSOs are on LoTW. Each and every incoming bureau or direct QSL card will be replied to. Sufficient return postage for direct QSL cards is 1 EUR, 1 USD or 1 IRC. My postal address can be found at HamQTH. I accept QSL requests by email and postage payment by PayPal. If you miss any return QSL, please contact me.
You might have heard DK5TX as
CT3/DK5TX, F/DK5TX, HB0/DK5TX, LX/DK5TX, PA/DK5TX, TK/DK5TX, LX4A.
Stations where DK5TX has operated
9A2004YC, CT9L, EA8URL, DA0WWYC, DF0BA, DF0DX, DF0RI, DF0UKW, DH0DX, DJ6ZM/DL1A, DK0LL, DK0MN, DK4M, DL0BI, DL0LEN, DL0LD, DL0TUM, DL0MWW, DL0WAE, DP4K, DP5K, DQ4W, DR1A, LX7I, SP0WWYC and TK4W.
DK5TX is proud to have been a tower climber or crane operator at
DF3CB (30m), DJ6ZM (36m), DL0JW (24m), DQ4W (24m), DF0OG/DL0MWW (70m), DR1A (30m) and EA8URL (20m).
DXer and contester who have enjoyed the famous DK5TX homemade pizza
DH1TW, DJ1YFK, DJ4MZ, DK4YJ, DK9TN, DL8SDL, HA1AG, LX1NO, LX2LX and OZ7AM.
Miscellaneous
QRV since 1993 as DG1YHS. Upgrade to class A license DL8YFC in 1994. Vanity callsign DK5TX issued in 2001.
I'm not on Facebook, Twitter, LinkedIn, Instagram etc.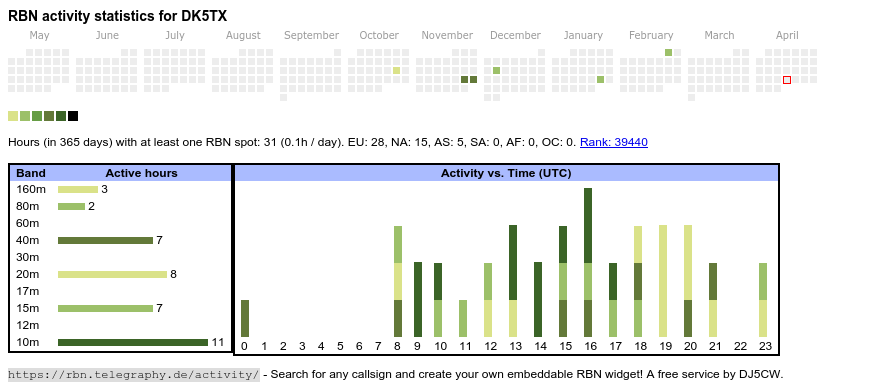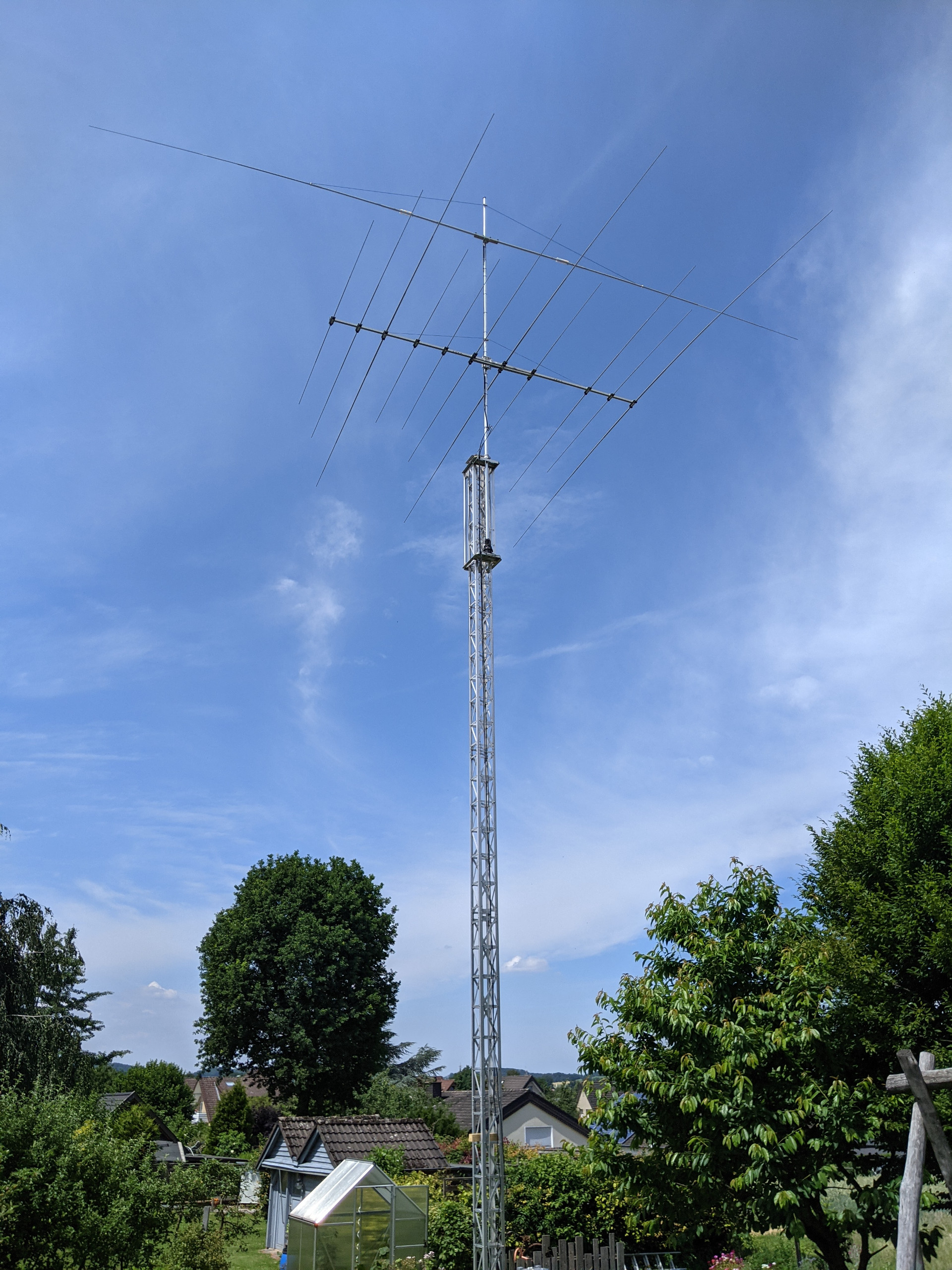 OB1-40 dipole above OB11-3 Yagi